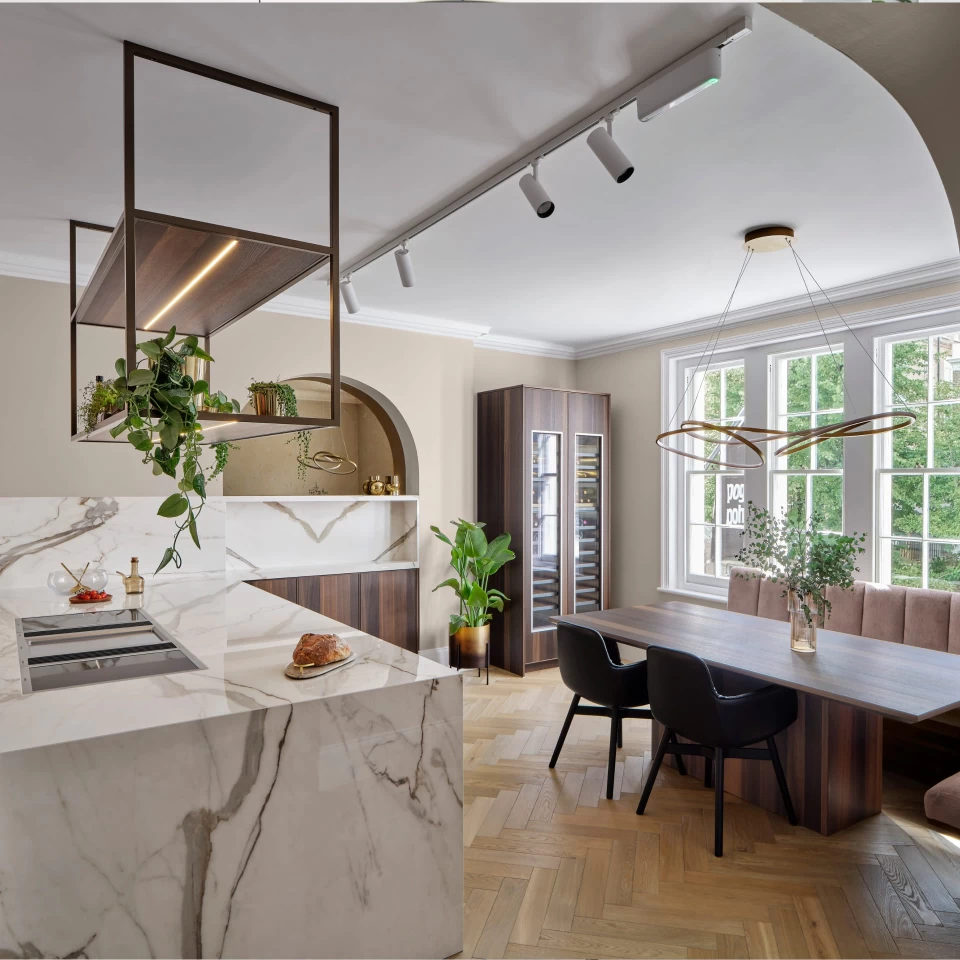 Poggenpohl Chelsea Project
The elegant and scenic white of Calacatta Imperiale by Atlas Plan
The elegance and versatility of the marble effect
An interior design project that enhances the prestige and great versatility of marble-effect porcelain stoneware, with the white colour capturing and reflecting light in an exceptional way, balancing the large spaces and emphasising the architectural dynamism of the composition.

Tops, backsplash, peninsula and side panels are clad with Atlas Plan's Calacatta Imperiale slabs, which give the room an imprint of refined elegance and personality, in the mark of great stylistic harmony and continuity.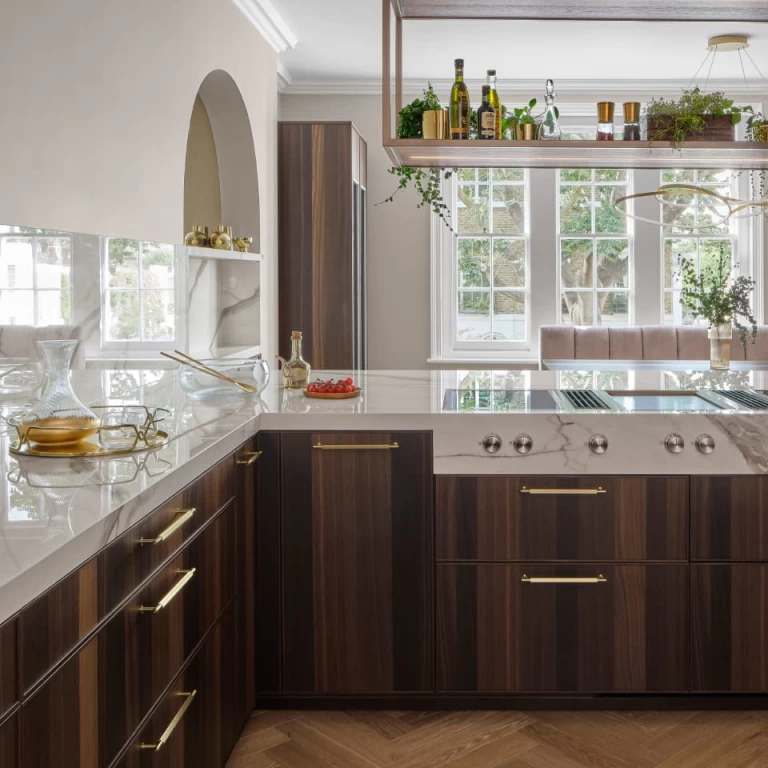 The Calacatta Imperiale porcelain stoneware surfaces by Atlas Plan stand out for their milky white background crossed by striking veins that vary from gold to orange red and light grey: a wealth of colours and light effects, enhanced by the Polished finish, that create exclusive sensations.
Surfaces used
The stylistic and expressive strength of the Calacatta Imperiale marble-effect slabs blends with the technical characteristics of resistance, impermeability and ease of cleaning of porcelain stoneware, making this material ideal as a kitchen top or worktop in any type of project, in both residential and public and commercial settings.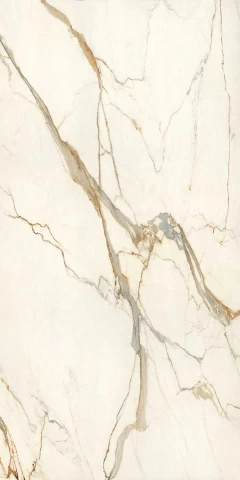 Calacatta Imperiale
See the product
Other projects you might be interested in